Prepaid Broadband Reviews
Share your prepaid broadband reviews! Do you have experience with prepaid broadband plans? We'd love to hear about any feedback you have to help others learn about the pros and cons of different providers. Share your experience by entering your review in the form below; it's super easy! Here are some things to consider including in your review: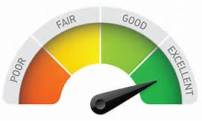 Which prepaid broadband service provider(s) have you tried?
What was the coverage like?
How did you find the speed? Was it fast enough? Was it consistent?
What kind of things did you use it for? Email, Internet, games, streaming movies?
How was the value of the plan? Did you find you had enough data, or did you regularly go over your allowance?
How was the quality and features of the modem? (i.e. Was it reliable? Did you have a USB modem or MiFi hotspot?)
Would you recommend that prepaid wireless broadband service to a friend?
Please note that you don't have to answer any of these specific questions. They're just here to help you start thinking about what to write. Of course, please be open, straightforward, and speak from your personal experience. We want to know about your first-hand usage, and hear what you think of the prepaid broadband services that you've used.
What's the Best Prepaid Broadband Plan?
Do you have experience with a prepaid broadband plan(s)? Please share it!
Read Other Prepaid Broadband Reviews
Click on the links below to see some great reviews about Prepaid Broadband Plans. They were all written by other visitors to this page.

Return to Prepaid Wireless Broadband Plans