Prepaid Broadband Providers
Are you looking for prepaid broadband providers? The good news is that despite a slow start, there are now a ton of prepaid broadband options to choose from! For people interested in mobile broadband connectivity, but who aren't interested in signing those dreadful contracts, prepaid broadband is definitely an option worth considering.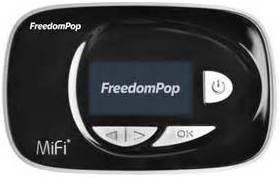 As this market has truly been flourishing in recent years, the competition is starting to really heat up. What that means is great options for us customers. The only downside is that more options can often mean more confusion when trying to understand what's available and how they compare. As new plans are continually being launched and refined, you'll definitely want to visit this site often to learn about what's new. Also note that there are even free broadband options starting to emerge in the marketplace, so keep informed, stay connected, and save money!
Be sure to read about the details to familiarize yourself with the nuances of each provider and plan. For example, some providers say they're unlimited, however, they throttle speeds (i.e. slow down the data connection) after a certain point, making the connection virtually useless, while others will simply cut you off when you reach your limit. If you have experience using one of these services, definitely please share your thoughts and opinions with other visitors of this site by submitting a
Prepaid Broadband Review
.
Below is a table that summarizes the different broadband providers and whether they offer weekly and/or monthly payment options, as well as those that offer next generation 4G broadband speeds.
PROVIDERS

PAYG

Daily
Options
Weekly Options
Monthly Options
Free Option

AT&T

Boost Mobile

DataJack

FreedomPop
H2O Broadband
Hele by Mobi PCS
Kajeet Education Broadband
Broadband For Students!
Karma
Net 10
NetZero
Ready Mobile PCS


Red Pocket

Simple Mobile

Straight Talk
Total Wireless

T-Mobile

TruConnect

Verizon Wireless




Traveling abroad and looking for the best deal? Review

International Wireless Broadband Providers

now!
Home

›
Prepaid Broadband Providers