Prepaid Wireless News!
Are you trying to keep up with prepaid wireless news? Prepaid wireless is a continually growing and truly exciting industry. At Prepaid-Wireless-Guide.com I try to provide you with in-depth information that isn't readily available anywhere else. All content is original, and created from first-hand experience working in the prepaid wireless industry for over a decade.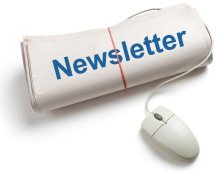 This section provides you with a quick glance at what's in the news so that you can easily keep informed. I believe in brief, to-the-point commentary so that you can move onto other tasks in your day. Each snippet includes a link to the original story should you be interested in more details.
Computerworld

Not much information appears to be available regarding the full launch of this new prepaid brand, Visible. It's currently in "Early Access" mode, and we know that it's founded by ex-Verizon executives, and will operate independently. This makes sense, as Verizon has always been very hesitant to compete in prepaid. This allows it to essentially experiment at arm's length. If it succeeds, it can purchase the entire company; if it fails, it can end its funding with no impact to its brand. Note that initially its $40 monthly plan will be available only on iPhones, which will likely expand to Android as soon as possible. It will be interesting to see how this unfolds!
FierceWireless
Gotta love this strategy! With concerns over the T-Mobile Sprint merger negatively impacting competition, FreedomPop, a Sprint MVNO, is leveraging (or perhaps bullying!) Sprint into allowing it to offer a $15 unlimited offering to prove that competition is alive and well. However, it would be under a new brand, Unreal Mobile. I truly despise when companies start new brands to micro-segment markets, as it usually creates more complexity and confusion for customers.
In this case, I suspect it allows them to experiment with this low pricing, and when it fails, and it eventually will(!), it won't impact its core brand. There's no way this $15 pricing is sustainable, and I suspect its agreement with Sprint has a time limit, after which pricing will be increased, or FreedomPop would have to take a loss when its MVNO pricing increases.
Note that I really like FreedomPop overall, and have even been using their hotspot service for well over two years as a paying customer. No doubt this is just a trial; an experiment that they're seeking to leverage for short-term gains. All the power to them, however, don't be fooled, Unreal Mobile customers will be asked to migrate to a sustainable FreedomPop plan at some point in the not too distant future following launch!
Lastly, note that anytime a company's core strategy is to compete on price, they've got a loser right out of the gate. It's simply too easy for competitors to price them out of the market. In fact, Mint Mobile already has a "That's Not Right" campaign highlighting its own $15 plan. While not unlimited, adding additional data if needed is relatively inexpensive.
Digital Journal

This is a great Buy One Get One smartphone offer if you need two phones! There are some restrictions, however, they're not at all unreasonable. For example, you can't mix and match between brands, the second phone must be of equal or lesser value, you must use their interest free equipment installment plan, and you get your money back via prepaid card rebate or bill credits. Having just purchased a $900 phone for my wife, I can appreciate the value of an offer like this, so get it before it expires if you're interested in T-Mobile as your provider!
Phone Arena

It's not all about getting the highest end phone on the market. Here's a new smartphone with the latest version of Android that can be had for $95 on Verizon. If, for some reason, you really want to be on Verizon prepaid, this is a good option for a lower end phone. Of course, what the article doesn't mention is that other phones will likely get the latest Android update, or you can update it yourself. Anyway, check out the specs; it's no flagship, but will certainly get the job done.
FierceWireless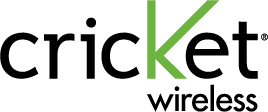 Freetel is a low cost smartphone provider in Japan that Cricket has brought on to sell white-labeled phones (i.e. under the Cricket brand). Prior to carrying flagship Apple and Samsung phones, Cricket partnered with Chinese providers Huawei and ZTE to offer affordable options for customers. It's good to see Cricket proactively finding options to feed its low cost lineup as Chinese providers continue to struggle with offering their products in the U.S.
GlobeNewswire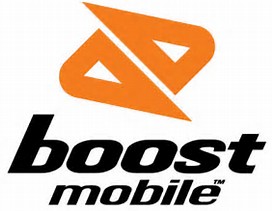 This is absolutely hilarious! For those readers who have been in the prepaid industry from the early days, you'll get a good laugh over this ridiculous press release. At first I wasn't going to include it here, however, I figured it would be amusing as comic relief! Sure, the merger between Sprint and T-Mobile has concerns regarding diminished competition; however, does Adderton really care about customers? Apparently he's still bitter over selling Boost Mobile to Nextel for far too little money, and he actually sued them following the brand's tremendous growth. Of course he lost.

He was never able to duplicate that success, and lost hundreds of millions of dollars of investor money on his next failed venture, Amp'd Mobile. Why he would put together a dedicated website for educate customers is mind boggling. There's plenty of social media platforms to articulate his opinions. Anyway, he did a brilliant job getting the momentum going with Boost Mobile when it was a startup, and that is truly impressive. Notwithstanding, the arrogance that bleeds from this site he erected made me literally laugh out loud.

In an interview on this topic, Adderton suggests that a merged T-Mobile and Sprint should be required to divest its prepaid operations into a separate MVNO to avoid a monopoly. Of course, he proposes that he would take control of said MVNO. He ends the interview stating that he hopes they'll reach out to him to work out a deal. So there you have it, his self-serving objective! There isn't anyone in this country (or perhaps worldwide) who knows anything about Adderton's past that would put him in control of a multi billion dollar company, even if he could come up with the cash to purchase such a spin off. Perhaps including this topic here gives it too much attention; oh well ;-).


To get the news delivered directly to your inbox, and to keep up with what's new at Prepaid-Wireless-Guide.com, please subscribe to my monthly newsletter,

Prepaid Wireless Tracker

. Or view back issues at Prepaid Wireless Tracker Back Issues.




Home

›

Prepaid Wireless News