Prepaid Wireless News!
Are you trying to keep up with prepaid wireless news? Prepaid wireless is a continually growing and truly exciting industry. At Prepaid-Wireless-Guide.com I try to provide you with in-depth information that isn't readily available anywhere else. All content is original, and created from first-hand experience working in the prepaid wireless industry for over a decade.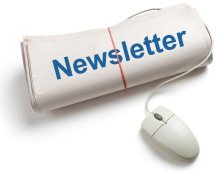 This section provides you with a quick glance at what's in the news so that you can easily keep informed. I believe in brief, to-the-point commentary so that you can move onto other tasks in your day. Each snippet includes a link to the original story should you be interested in more details.
Tom's Guide

This is definitely an important question that is surfacing more regularly. The fact is that prepaid and postpaid plans have been converging. Postpaid carriers no longer offer subsidized phones as a benefit of signing a contract, and plan pricing is pretty much on par. The fact that a postpaid plan will bill you at the end of the month is virtually irrelevant unless you're on a limited plan where there is a chance you could be charged unexpected overages. A couple of aspects that the article did get wrong, however, is that most prepaid providers offer phone financing or leasing, thus you don't need to pay the full cost upfront. In addition, phone selection is now essentially on par with postpaid.
So why choose prepaid? Well, there's still the remaining fact that you're not locked into a contract that results in early termination fees if you leave early. The real question now is, what benefit does postpaid provide? Other than some carriers that host both prepaid and postpaid services artificially adding greater value to some of their postpaid plans, if you're carrier agnostic, there really isn't any point in signing a contract. In the past, the greatest benefit was to get a subsidized phone for $200-$300, rather than forking over $700-$800 for a flagship device. Without that benefit, prepaid has the upper hand. Some prepaid carriers do also restrict data speeds in an attempt to make their postpaid offerings look better, however, for most of us the slower speeds are more than sufficient.
The fact remains that in the future there likely won't even be a distinction between prepaid and postpaid. There will be a set of plans, and only minor differences in how things get billed will be the differentiator. So why not do away with these terms now, and simplify it for customers by eliminating these designations altogether? It really boils down to nothing more than corporate America being slow to evolve, and the impact to marketing and general organizational structures being too complex and fearful of making this level of change.. It will be interesting to see how things stand 10 years from now!
PhoneDog
Until April 9th you can get your second month free when activating a new line with AT&T Prepaid (formerly known as GoPhone). You'll need to select a plan $35 or higher, and enroll in autopay. While this certainly isn't an awe inspiring promotion, if you're considering one of their plans, you might as well do it while the promotion is on!
SlashGear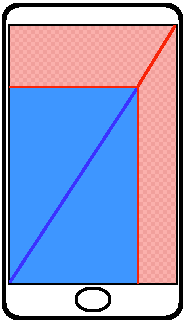 I found this article to be interesting. The conclusion is that people who have smartphones with bigger screens spend more time using them, regardless of what they're using it for. That said, this conclusion is somewhat of a "duh". What we don't know, however, is whether people who PLAN to use their phone more proactively seek larger screens, or if the nature of a larger screen draws us in more due to the better overall user experience. I suppose a new study would need to be performed to change the same user's phone out every few months, swapping for larger, then smaller, then larger phones, and see if their usage changes.
Personally, I'm using a 5.1" smartphone, and couldn't imagine using it more even if the screen size were larger. I already spend way too much time on it, and my time pales compared to the usage of my loved ones!
CNET

Huawei was one of the greatest accelerators in terms of prepaid carriers being able to offer lower cost smartphones packed with flagship-like features back in the day when prepaid was still a second-class citizen. They were a hungry foreign company willing to work with U.S. carriers to provide fantastically affordable and powerful smartphone options for prepaid users. Undoubtedly, they're being ousted due to the ongoing concern regarding Chinese controlled equipment that goes back to wireless cell site components for many of the large U.S. carriers. Getting booted out of Best Buy may be the final blow, indicating complete annihilation of its business in the U.S.
I have mixed feelings about this reality. While there have been security concerns pertaining to Huawei equipment in general, their presence in the smartphone category helped to drive down prices and increase competition. This was even more so the case as the quality of its products continued to increase.
SlashGear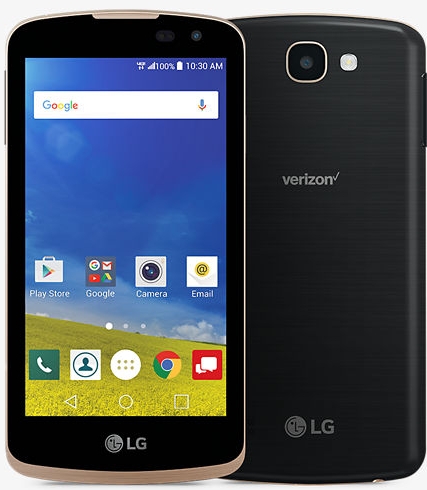 For those who are in need of a new smartphone, but not caught up in the hype of new flagship launches like the Galaxy S9 series, this LG Zone 4 is a very capable entry level option on Verizon. It has an 5" HD screen, 1.4GHz quad-core processor, 2GB RAM, 16GB internal storage, and a microSD card slot. It also has 8MP and 6MP rear and front cameras, respectively. At $115, this is a respectable offering for those who still feel the need to stick with the Verizon network....heh.
Phone Arena

This article was hilarious! T-Mobile concluded that AT&T's aggressive Bring Your Own Device (BYOD) program was the cause of its slower growth. It also inferred that AT&T can take losses on its service revenue to compete. The reality is that T-Mobile paved the way for some very competitive prepaid offerings that truly hurt its postpaid competition. Well, now that same competition has caught up and is better able to compete. Surely no one thought T-Mobile would be able to maintain its growth dominance indefinitely....?!
MobileSyrup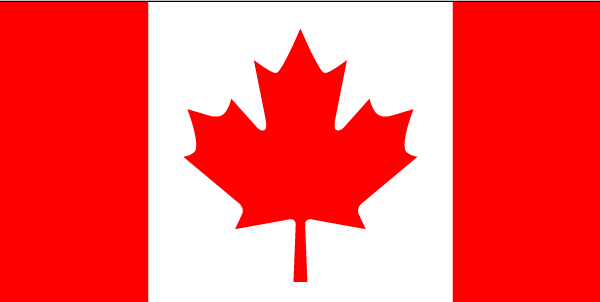 To date major wireless carriers are required to provide roaming deals to competitors who have their own wireless infrastructure. This new change in law, if implemented, would classify smaller carriers, that rely on WiFi infrastructure (and not their own wireless infrastructure) as regular carriers, giving them the right to roam on large carrier networks. This would result in a large number of carriers popping up, VASTLY increasing wireless competition in the country.

What's not clear to me at this point is whether carriers will be required to extend the same roaming cost structure across all carriers, including WiFi-based MVNOs. I expect this would be the case, otherwise this regulation would be moot,as carriers could simply price MVNOs out of the market. It will be interesting to see how this plays out!


To get the news delivered directly to your inbox, and to keep up with what's new at Prepaid-Wireless-Guide.com, please subscribe to my monthly newsletter,

Prepaid Wireless Tracker

. Or view back issues at Prepaid Wireless Tracker Back Issues.




Home

›

Prepaid Wireless News