Find A Prepaid 4G Broadband Plan!
Are you looking for a mobile 4G broadband connection for your devices? The good news is that it's now widely available, and reasonably affordable. A bit of interesting history: 4G networks first launched in 2009 in limited markets with Sprint's 4G WiMAX offering, which they later spun off as Clear (f.k.a. Clearwire), and purchased back again by Sprint in 2013(!). They offered no contract 4G wireless broadband, however, no classic pay-as-you-go 4G broadband was available. In 2010, we started to see the industry converging on a different next generation 4G mobile broadband technology called LTE (Long Term Evolution).
Ultimately Sprint's 4G WiMAX technology was discontinued, and they converted to the LTE standard. Carriers started rolling out 4G networks in a meaningful way starting in 2011, and prepaid carriers like Cricket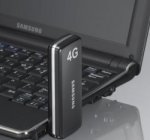 and MetroPCS were the first to offer no contract plans alongside their other prepaid wireless offers.
Before any of the classic prepaid carriers could get their 4G services out on the market, Clear launched a new brand called Rover. It was specifically targeted towards the youth market, but of course, anyone could use it. The unique aspect of the Rover brand is that it was a classic prepaid offering, and actually the first prepaid offering in the U.S. (and in the world for that matter!). Rover was ultimately canned before it made any real headway, but
will remain a part of prepaid 4G broadband history!
Well, since then we now have a variety of available offers. While some plans have throttled speeds (ex. 8Mbps), and coverage can vary (just like any wireless service), carriers are mostly competing on the highspeed data allowance (i.e. bucket of high speed data), and price. In addition, there's been a flip-flopping of offering unlimited data versus data alllowances. First it was unlimited. However, as customer usage increased, this became unprofitable, so carriers started putting on limits.
Unfortunately, pathetic marketing practices took hold, and had carriers advertising unlimited plans due to the fact that after you reached your high speed data limit for the month, you were throttled, but still had data access. While the throttled speed was essentially useless for anything other than having your email client synch your messages, carriers could market that their plans were unlimited because they technically still provided you with data after your high speed "usable" data limit was reached. Customer confusion (and backlash) ensued, and now it's more common for carriers to market their high speed data allowances. You can even find the odd truly unlimited high speed data plan re-surface as carriers are seeking to differentiate themselves and appeal to data hungry consumers.
Below you'll find a table that lists the no contract 4G wireless broadband services in the U.S. Despite industry consolidation and bankruptcies, the list continues to grow as the market keeps getting hotter, so definitely please check back often!
If you're looking for more available prepaid mobile broadband offers, you can also review
3G Prepaid Wireless Broadband Plans
page. Also, be sure to educate yourself on the important topic of
Throttling
, which is a major factor as it relates to mobile broadband!
Provider
Pricing
Equipment
Notes

DataJack

$4.99/month (100MB+$0.029/MB)
$9.99/month (250MB)
$29.99/month (2GB)
$49.99/month (5GB)
MiFi
$79.99

Backwards compatible with 3G

$80 - 10GB (30 days)
MiFi Hotspot


$99.99

The Basic plan utilizes the T-Mobile footprint. The 3G/4G Hotspot plan utilizes the Verizon footprint. The 3G/4G Unlimited and BYOD plans utilize the Sprint footprint.
Backwards compatible to 3G when outside of 4G coverage
Requires $49.99 activation fee + $15 shipping
Early Bird Special - Get an additional 10GB of 3G data (in addition to the 10GB 4G data) for $69.99 *No indication of when this special will end

NetZero



$0 - 200MB (30 days)
$9.95 - 500MB (30 days)
$19.95 - 1GB (30 days)
$34.95 - 2GB (30 days)
$49.95 - 4GB (30 days)
USB Modem
$24.98

MiFi Hotspot
$49.98

Uses Sprint WiMAX network
NO backwards compatibility with 3G, so be sure to check coverage!
Offer one year of free service (non-renewable)


Simple Mobile




$25 - 750MB (30 days)
$45 - 2GB (30 days)

Bring Your Own Device

Use any unlocked GSM data-only device
Requires Simple Mobile SIM card
On T-Mobile HSPA+ 4G network


T-Mobile



$20 - 500MB (30 days)
$30 - 2.5GB (30 days)
$40 - 4.5GB (30 days)
$50 - 6.5GB (30 days)
$60 - 8.5GB (30 days)
$70 - 10.5GB (30 days)

USB Modem




$48



MiFi Hotspot


$120-$170

Uses LTE technology
Backwards compatibility with 3G network
Also available for use on select tablet computers


Red Pocket

$10 - 1GB (30 days)
$30 - 3GB (30 days)
$50 - 5GB (30 days)
Bring Your Own Unlocked GSM Device

Runs on GSM network
Buy a SIM card for your unlocked compatible GSM modem, then purchase a plan


Verizon Wireless

$15 - 7 days (500MB)
$20 - 30 days (1GB)
$35 - 60 days (2GB)
$60 - 60 days (5GB)
$100 - 60 days (10GB)
Hotspots & Tablets
($50-$650)


Uses LTE technology
Backwards compatibility with 3G network