Share Your Prepaid Smartphone Review!
Are you looking for a no contract wireless smartphone review? Do you have a passion for, or interest in prepaid smartphones? If so, please share your smartphone review using the form below, or read what others have to say about these exciting products! Now that prepaid, no contract smartphones have officially been entrenched, the disparity between contract and prepaid phones has been eliminated. The excuse of staying away from prepaid due to the phone selection has vanished!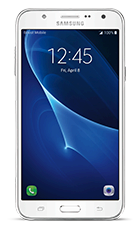 Now that feature phones, while not yet extinct, are essentially a moot product, it's interesting to think back about
What is a Smartphone
anyway?! It's kind of an interesting piece of wireless phone history in my opinion.
Here are some topics to get you thinking about what you can share in the review section below:
Does what smartphones are available impact your prepaid wireless service provider decision?
How much would you be willing to pay for a prepaid smartphone knowing that you don't have to sign a contract?
Do you have a preference for a particular smartphone operating system? (ex. Google Android, Apple iOS, Windows Phone)
How big of a smartphone would you carry? Do you think phablets are a great size, or just too big to be convenient to carry around?
Do you sometimes crave the simplicity of feature phones given that smartphones make accomplishing some tasks (ex. making a phone call!) more difficult?
Do you have thoughts about what defines a smartphone vs. phablet vs. tablet?
Of course, these are just suggestions to get your creative juices flowing. You can certainly share any thoughts you may have, or comment on anything that comes to mind. Visitors to this site would love to hear what you have to say! If you haven't already checked it out, feel free to read about
Prepaid Smartphones
to catch up on the smartphone market and background. Also, whether you're looking for a no contract smartphone or a postpaid plan, click over to
Best Smartphone
to learn about what features to consider as you decide what type of smartphone best meets your needs.
Share Your Smartphone Review!
Do you have experience, opinions, or thoughts about prepaid smartphones? Please share!
Read Other Smartphone Reviews
Click on the links below to see what others have said about prepaid smartphones!