Skype To Go

Another Option For International Calling!
Most people have heard of Skype, but what's Skype To Go? Skype is most commonly known for making free video calls from computer to computer. You can also make calls from a computer, smartphone, or tablet to any phone in the world for a low per minute cost, which varies depending on the country to which you're calling. What people don't often know about is the Skype's To Go service!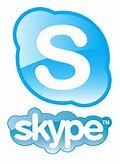 The To Go number program can be a great alternative option for prepaid wireless users who want to save money when making international calls while still using your prepaid phone, and without using your data allowance. If you don't have a nationwide prepaid calling plan, an international bundle, or an add-on available from your wireless carrier, this service can certainly help to save you money, and is definitely worth considering. It makes use of your regular voice calling minutes, which is largely unlimited for most plans these days.
Here's how it works:
Once you create an account, you'll use a form to fill out the name of the person you want to call, in what country they're located, and their phone number. You can do this for up to 30 numbers total. Note that you'll likely only seek to setup this special number for people that you call regularly. For one-off, or very occasional calls, you likely wouldn't want to spend the time to generate a number, though of course, you could do that if you wanted to.
Skype will then assign you a new number for each contact with the area code of your choice. So what this means is that you'll be able to use the new number as a local area number to call. Skype will essentially then route the that number via the Internet to the international number that you originally provided.
It's important to note that when you call the new Skype To Go number that was provided to you, while you won't be paying standard international rates, don't forget that you'll be using minutes according to your prepaid wireless plan rules. In our data and text message centric world, I presume most of us have more voice minutes available than we ever use, if not unlimited.
After you visit the
Skype To Go Number
page, you'll be able to click over to see the pricing options, including pay-as-you-go (i.e. per minute) and monthly plans. Note that monthly plans allow you to cancel at any time, so that's also an option to consider if you do a lot of calling, and would prefer not to pay on a per minute basis. From that page you'll also find information about the price per country.
Another important thing to note, is that while this service can offer great value, Google Voice is a competitive offer that has FREE calling to many countries. As Google Voice is not available in many countries, this Skype service is obviously a good option. However, for those who have access to Google Voice, this service likely doesn't make sense for most people. Particularly for people who have smartphones, the Google Voice Communication application makes it extremely easy to access international calling via your account (i.e. no extra numbers to dial); I personally prefer their service, however, it doesn't meet everyone's needs. You can also learn about Google Hangouts and others at
Free Internet Calling
.