Wireless Broadband Rental Services
Wireless broadband rental services have been around for awhile now. I often get inquiries from people either traveling to the U.S. or abroad who are looking for a simple, short-term solution to get mobile Internet access.
People simply don't want to invest the time and money setting up wireless broadband for short periods of time, or they don't think of it with enough advance time to get setup.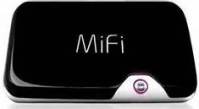 Broadband rental is the obvious recommendation, or at least it would seem! It has some definite advantages, particularly in terms of convenience, however, most of the time, the cost benefit simply isn't there. Of course, that's not always the case, so thoroughly reviewing your options is always recommended.
The rental approach is often seen as better suited for business travels who can submit it as a travel expense. As businesses will often trade off cost for convenience, this is often a good fit. For the average personal user, however, that is not typically the case. Please use the comparison chart below to zone in on the service provider that might best meet your needs. You can also learn more about the pros and cons of this service type by visiting
Wireless Broadband Rental
page.
To be honest, I don't have any statistics regarding how well these rental companies are doing either in terms of number of customers or revenue. Only time will tell whether or not the wireless broadband rental services approach to mobile broadband access will flourish and be profitable compared to the other available options; I think the jury is still out on that conclusion!
Provider

Go Wireless




WifiRents




RovAir


Went Out Of Business
Fee
$5.66/day
$50/week
$90/2 week
$170/month
USB:
1 Week $109, then $15/day
2 Week $169, then $12/day
3 Week $189, then $10/day
4 Week $199, then $8/day

Hotspot:
1 Week $119, then $15/day
2 Week $179, then $12/day
3 Week $199, then $10/day
4 Week $219, then $8/day
$11.50/day (<30 days)
$5.95/day (30+ days)
Equipment
USB or Hotspot
USB or Hotpsot
Broadband Card
USB Modem
Restrictions
3 day minimum
No International Service
Shipping
Unknown
Free 3-day UPS shipping
$14.95 - $19.95
Theft/Lost Protection Option
n/a
n/a
$1.95/day
Network
Sprint
AT&T, Verizon
Sprint, Verizon
Notes
Minimum 3 day rental required
Also offer commercial Router Rentals for large groups/events

Read My Interview With RovAir President Tom Dolan!
Notes:

If you plan to use wireless broadband on a regular basis, and are looking for a no contract, pay as you go option, you're likely a better candidate for prepaid broadband services. Visit the
Prepaid Broadband
section to learn more on that topic.