Tag Mobile Lifeline Assistance Program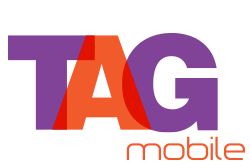 The Tag Mobile Lifeline Assistance Program is another one of a number of prepaid wireless carriers that participates in this government-funded free cell phone service. Unlike some of the other larger carriers, Tag is a lesser known MVNO (Mobile Virtual Network Operator) that uses both the Verizon and Sprint networks. You don't need to be a current Tag Mobile customer to apply for their Lifeline program.
It's great to see more carriers offering access to free phones and service for income eligible families, however, given that the program details are essentially government defined, it begs the question, how many providers are needed? I expect that the more carriers that participate, the greater level of operational support that needs to be provided by the government to certify and continually manage paperwork around compliance. So long as eligible customers nationwide have access to programs in their area, does there really need to be competition? To be honest, I don't understand the value of having so many providers. Regardless, Tag is another such provider, so let's take a look at their program.
Program Details:

I was initially very much dissatisfied with the level of detail that is provided regarding the Tag Mobile Lifeline Assistance Program. However, things have improved, and they now have program details listed on their site (which was previously non-existent).
The included features and phone type (ex. smartphone vs. feature phone) varies by state, but are now clearly listed on their site, and is searchable by zip code.
Who's Eligible?

Eligibility is pretty straightforward, as it mirrors all Lifeline programs. In the FAQ section of their website, Tag Mobile defines eligibility as any household who is currently participating in any of the following government programs:
Food Stamps
Medicaid
NSL - National School Free Lunch Program
FPHA - Section 8 Federal Public Housing Assistance
SSI - Supplemental Security Income
TANF - Temporary Assistance for Needy Families
Income at or below 135% of federal poverty level
What Services Are Included?
Voicemail
Caller ID
Call Waiting
A fixed number of voice minutes, or unlimited depending on your state.
Unlimited text messaging.
Unlimited data for those that are eligible for a smartphone.
Can I Use A Better Phone?

They offer a number of alternative smartphones that you can purchase on their site, which they tag with "Lifeline Upgrade".
What If I Need More Minutes/Texts?

A feature that I like, and that most Lifeline providers offer, is the ability to pay for additional services as needed. With the Tag Mobile Lifeline Assistance Program, you have the following top-up options:

$7 - Minutes (30 day expiration)
$20 - 500 Minutes (30 day expiration)
$30 - 1,000 Minutes (30 day expiration)
Note that it's common practice to extend the entire account balance by the number of days of expiration attached to any new money that you're adding. So if you have $5 remaining on day 29, and add another $20, you should now have $25 that's good for another 30 days. However, if you don't add money within the 30 day period, adding money on day 31 would result in your having only $20 (in this example), as the previous $5 balance would have expired and removed from your account. To avoid losing money, be sure to keep track of your balance expiration date!
How Do I Apply?

Fortunately, this is where Tag does a good job on their website. They used to have an online application form that was accessible directly from their homepage; unfortunately, that has been removed for some reason. I chatted with their online support, however, they were completely useless. They do have a
Tag Mobile Lifeline Recertification
option on their website, and there are also fax, snail mail, and automated phone options options available, so you're definitely covered.
To learn more about these types of programs, visit the
Lifeline Free Cell Phone Service
section, or visit
Lifeline Providers
to see a list of other carriers offering Lifeline Assistance programs!