How To Handle Your Lifeline Complaints
Do you have Lifeline Complaints that you want to get addressed? Lifeline free cell phone service is a fantastic benefit, however, it's far from perfect. I get emails and forum posts practically on a daily basis from customers who have Lifeline complaints. They pretty much cover the full array of issues, concerns, and questions, including: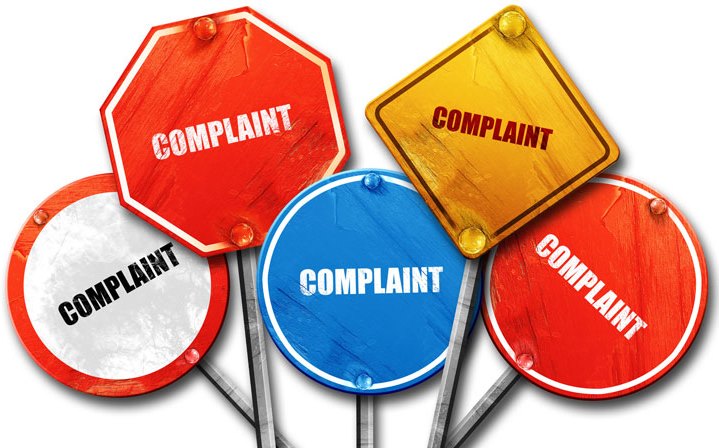 I can't activate my phone.
My service was canceled, and I don't understand why.
My phone works, but it's junk; it's slow, hard to use, and the battery doesn't last very long.
I know new customers get a smartphone; why can't I?
My application/re-certification keeps getting denied, because someone else already on the program is using my mailing address.
My minutes are disappearing.
My new minutes for the month aren't showing up.
I'm trying to get in touch with a live customer care agent, but can never get past the automated system.
Complaining With The Right Tone Is Important!
The greatest challenge is getting the ear of these companies to make your Lifeline complaints known. As you can imagine, it's run as a low cost program. Although carriers definitely make money from it, the margins are much lower than traditional cell service. As a result, the level of customer service is several notches below normal service, which most people would surely describe as already lacking!
So what can you do? Posting about your experience on this forum, and forums like it, are certainly helpful, as they do garnish some attention from carriers, and provide a great resource for current and prospective customers. However, official complaints can be even more powerful. It's important to note that regardless of what avenue you use to complain, it's critical that you be clear, articulate, and state the facts. Getting overly emotional, and even rude, won't get you anywhere. Be firm, but polite, and dare I say, even be respectful.
Keep in mind that you're not talking the owners, or even the working level responsible for the decisions that have resulted in your negative experiences. People just like you and I, doing their jobs, will be reading and responding. Regardless of how in the right you might be, if you're abrasive, they're not going to be motivated to spend their precious time trying to help you. There are so many other complaints that they can invest their time in. So talk to them as though you're talking to your family, friend, or boss.
Complaining takes time! Keep this in mind. It's not just a matter of firing off an email, and you're done. You're always going to have to demonstrate that you've made best efforts to articulate your concerns directly with your provider. I'm not saying you need to wait weeks or months, or phone them dozens of times, however, do make an effort. Try calling them, and requesting to speak with a supervisor. If you can't get through, try one or two additional times. Try contacting them via their website. Many companies also now use Facebook and/or Twitter to provide customer support, so try those mediums as well.
How Do I File A Lifeline Complaint?
Assuming directly contacting the company doesn't get you what you need, filing official Lifeline complaints is definitely your next recourse. Here are four avenues worth considering:
The Federal Communications Commission, or FCC, is an official governing body for Lifeline, so lodging a complaint with them is a good first move. You can start on their website: https://consumercomplaints.fcc.gov/hc/en-us
The Universal Service Administration is another official government body with Lifeline oversight: https://consumercomplaints.fcc.gov/hc/en-us
Each state has a Public Utility Commission (PUC), which includes wireless. As their information is subject to change, simply to a search for your state and PUC; for example: "california puc". The first or second listing in the results will be the link you're looking for.
You can also try the Better Business Bureau (BBB). The BBB is a great source of information when you're first researching which Lifeline provider to use (if you have multiple options in your location), as it lists actual customer complaints, and whether they were resolved. Generally speaking, companies want to rank well with the BBB as it's a gauge of how happy, or not, a company's customers are. Note, however, that the BBB doesn't have any authority to effect any real change as a result of your Lifeline complaint. That said, I've worked at carriers in the past that had dedicated people to specifically monitor BBB complaints and work to resolve them. Personally, I've used it myself (not for wireless), and was able to get the company to respond. You can start here: https://www.bbb.org/consumer-complaints/file-a-complaint/get-started
Some additional Lifeline related resources on this site:

Cell Phone Complaints!
Are you having issues with your cell phone or prepaid cell phone service? Tell us about it!