Daniel Neal kajeet Interview

Hear What The Founder & CEO Has To Say About Cell Phones For Kids!

Kajeet is a contract-free cell phone service that helps parents and kids use cell phones responsibly while having fun at the same time. The tools kajeet offers are valuable, and unlike anything available with any other service in the U.S. Daniel Neal, CEO and founder, was kind enough to allow Prepaid-Wireless-Guide.com to pick his brain in the following interview. Thank you, Daniel!

Interview

Date: April 29, 2009

1. [PWG] A lot of us think about services we'd like to see, but most people don't go out and start a company to deliver it ourselves! What motivated you to enter the mobile wireless space?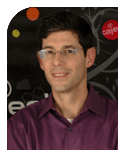 [Neal] My own children were – and are - my motivation to create a great mobile service for kids and those who love them. I wanted to design a service that gives kids access to powerful mobile technologies in a way that their parents would feel comfortable with and support. I would never say that every kid should have a cell phone (even if every child seems to want one). I belong to the school of thought that believes parents almost always know what's best for their kids. If they believe their child is ready for a cell phone, and that it will provide value and benefit to their family, then I want to provide access to help them safely explore the exciting new world of mobile technology. I want my kids, as well as others, to be agile and have fun with technology while being safe.

2. [PWG] What's kajeet's target demographic, and how did you choose that range?

[Neal] Kajeet's target demographic is 8-16 (the tween and teen market). We chose this demographic because we wanted to provide a service to a growing number of tweens and teens that needed safety while using a cell phone without binding their parents to a contract. We also knew that this demographic represents a growing market. Approximately 60% of American kids own cell phones. 38% of kids between 8 and 11 get prepaid phones and 28% of kids between 12 and 14 get prepaid phones. We know this to be the case because parents do not want to make expensive long-term commitments to the contracts with hidden gotchas offered by the big carriers.

3. PWG] What makes kajeet unique from other prepaid offerings?

[Neal] Kajeet is the only contract-free carrier in the U.S. that offers parental controls for no extra charge. Our parental controls include a Wallet Manager, Time Manager, Contact Manager, and Feature Manager. We are the only contract-free cell phone service in the U.S. to offer GPS Phone Locator (there is a cost for this service). In addition, I'm very proud of the fact that kajeet is the only cell phone service of any kind to have one the prestigious Parent Tested Parent Approved award. We're designed for kids - and the parents of mobile kids – from the inside out. This makes us unique and very special.

4. [PWG] I understand you're an MVNO on the Sprint network; do you customize the handset itself, or is the customization of your services on the backend?

[Neal] We customize the services with our parental controls through our web-based portal which interacts with the network to control the amount of use (for budgeting), to deliver call, message and feature controls (for security), and to provide calendar controls (e.g., to block access to services during school hours). We also offer unique content and services on the handset through our Mobile Web portal - the kajeet Navigator - including kid-appropriate content and a free Green-Tips-for-Kids channel. We attempt to limit the actual customization of the handset so we can get new handsets to market quickly and provide affordable solutions for parents and kids.

5. [PWG] I see that you offer refurbished handsets? The prices are really great. Other than the phone having been previously used, does the customer give up anything (ex. quality, durability) by purchasing a refurbished phone?

[Neal] A customer does not give up quality or durability when they purchase a refurbished phone. Purchasing a refurbished phone from kajeet allows customers to save money and reuse phones that could have possibly been wasted. We call these our "pre-loved" phones – because they are!


6. [PWG] How do parents and kids add money to WalletManager? Can money be moved between "wallets"?

[Neal] Kajeet offers three ways to add money to your wallet. Customers can add a credit/debit card to their account to make refilling easy. A kajeet customer can also set up automatic refills. We also offer PayPal refills if you want to use your checking account to add money to the Wallet Manager. The wallet also allows money to be moved between wallets, so parents can determine how much money they want to include in their child's wallet. I give each of my own kids a "phone allowance" each month. I then keep extra money in my own Parent Wallet, so that, even if they spend all of their phone allowance, there's still money available to enable me to reach them and them to reach me.

7. [PWG] The MVNO model has proven to be extremely challenging, with a number of companies declaring bankruptcy in 2007 and 2008, and many others who remain unprofitable. I'd like to have my son (he's only 4 months old) use kajeet when he's old enough to have a cell phone. How is kajeet structured to ensure that the company will be sustainable for the foreseeable future?

[Neal] We are a small company that has benefited this year from a shift in 2008 from national brick and mortar retail to direct & online sales. Happily, online retail spending was up 24% in the 2008 holiday season (ComScore). We are also in the sweet spot of mobile, as our offering is a value-based contract-free offering for kids. While parents have always purchased more prepaid for their kids, the trend in today's economy is that parents and others are moving to prepaid in ever-greater numbers. Prepaid drove 26.5% of new mobile subscribers in 2008 and is projected to drive 45.9% in 2009 (Strategy Analytics). Kajeet understands that as the economy and world changes, we have to adjust to those changes. Kajeet has made adjustments where needed, and we will continue to make necessary adjustments.

8. [PWG] With all of the child-related crimes that surround us everyday, the GPS feature is a great safeguard. How do you ensure that this feature is not abused by using it to infringe on people's privacy?

[Neal] Our customers can only access the GPS feature from a phone with internet access or a computer. The GPS account is only accessible using a PIN created by the customer to access the account. We do not provide access to customer information to anyone besides the customer, including law enforcement officials, unless they have a valid warrant. In all things, we at kajeet have taken great measures to secure the privacy and security of our customers. I believe this makes us special, too.

9. [PWG] Do you have a migration program to keep kids with you as they grow older?

[Neal] We're finding that once kids and parents get kajeet and understand why we're different, they stay with us for a long time. We do not have a 'migration' program, as such. However, we are considering launching new programs or brands that will provide us with a broader reach in the market. And, of course, kajeet is always looking at different opportunities for continuous growth.

10. [PWG] Do you find that parents are so familiar with your service, and like it so much, that they use kajeet for themselves as well?

[Neal] In some cases we do find that parents use kajeet themselves. The services were developed for tweens and teens, but we like to see when parents decide to use a kajeet phone also. Kajeet offers a great service at a great value, without any of the burdens and hidden costs of having a contract. So, when we hear that a parent uses the service, we're not surprised!

11. [PWG] How many customers do you currently have?

[Neal] Even my wife doesn't know this…

12. [PWG] Do you see any smartphones or touch screen phones being added to your handset lineup in the future?

[Neal] In the future, we will consider smartphones and touchscreen phones available for use on the Sprint national digital network. That said, we are pleased with our current handset line-up. Our phones range from a high end QWERTY phone with Bluetooth, MP3, and a camcorder in multiple colors, to a $19.99 color flip refurbished phone that looks and works like new. Our customers tell us that we offer exactly what parents are looking for their tweens and teens, which is a cool phone with great features that is also affordable. Affordability is critical in our times.

13. [PWG] Prepaid mobile broadband is a market that's really heating up, and carriers are planning on offering wireless enabled netbooks as part of their portfolio. Could you see kajeet offering such a product, which would include parental controls for the Internet?

[Neal] We are looking at opportunities that would allow us to expand our parental control offering beyond the cell phone market. Again, kajeet is always looking at different opportunities where we can expand and grow.

14. [PWG] Where do you see the prepaid market five years from now?

[Neal] At the current rate of growth it is likely the prepaid wireless industry will encompass 35% to 45% of the world wireless market in five years. We will see many changes in the industry in the next five years.

15. [PWG] Is there anything else that you think people should know about kajeet?

[Neal] Just that we're passionate. We're a small company with a big opportunity before us. And we all feel privileged to provide a service that helps parents and kids, including our own.