Cell Phone Questions

Find Answers to Your Prepaid Wireless Questions!
Do you have prepaid cell phone questions? Well you've come to the right place! This site is dedicated to sharing everything I know about the prepaid wireless and prepaid broadband industry. Having worked in the industry for well over a decade, I feel that I can provide a unique perspective, and I am committed to providing an honest, unbiased resource for everything that you want and need to know about prepaid wireless.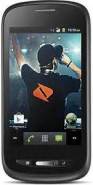 Prepaid took awhile to transcend the stigma of being only for the credit challenged or anonymous criminal (who often use the term "burner phone"), and is now truly mainstream. Why lock yourself into a contract when you don't need to? You can get a great phone, including the top of the market smartphones, and even get better value in terms of cost, services, included minutes, and data allowances with prepaid wireless than with postpaid. This didn't used to be the case, however, things have changed dramatically since I first starting working in the industry many many years ago. The fact is that postpaid is a market in decline as they now offer handset financing in lieu of traditional contracts.
I'm still surprised, however, how many people still believe that prepaid is for the credit challenged. While that used certainly used to be the case, that couldn't be further from the truth now, and it surprises me when I hear that some people still think this way. Prepaid is now mainstream, and offers a lot more than just pay-as-you-go pricing. You can get monthly plans that rival postpaid on every level. Yes, prepaid wireless is real, and it's here to stay!
There are literally hundreds of pages on this site. The following links are to some of the most common topics that should get you well on your way to answering your prepaid cell phone questions. Within each section that you visit, you will find a lot of additional information, as well as links to specific prepaid wireless providers and plan details if, and when you're ready to select a prepaid service.
What is Prepaid Wireless?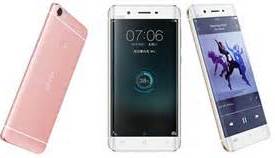 Why Prepaid Wireless?
Prepaid Wireless Internet
Adding Money To Your Prepaid Phone
Free Cell Phone Service
Wireless Providers
Compare Prepaid Plans
How To Choose The Right Wireless Plan!
Do you still have cell phone questions? Feel free to visit the
Prepaid Wireless Questions
section to review common questions that other people have asked. If you can't find your question, please use the submission form to send me your question.
Please, however, keep in mind that I won't be able to respond to questions that have already been asked and answered on this site.
Also, please include as much detail in your question as possible. If your question is only a one-liner, chances are that it's already been answered on this site, either via the content, or via a direct question from another visitor. You can also try using the
Site Search
functionality, or use the search box at the top right or bottom of each page to search for the topic of your question!
Home

›
Cell Phone Questions