Cell Phone Complaints - Share Your Stories!
Many of us have cell phone complaints that just continue to irk us, and we're not always sure how to resolve our issues. Or we just want to vent to someone who can appreciate our pain! Postpaid wireless customers, unfortunately,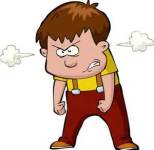 are typically stuck with their wireless carriers until their contract expires (assuming they don't want to pay the ETF (Early Termination Fee). Prepaid wireless customers, on the other hand, can basically leave at any time. But we have to keep in mind that even with prepaid, you've paid money for your phone, and often times because there are no, or minimal
Subsidies
on the phone, you've paid really good money for your phone! Given that most prepaid carriers now have phone financing or leasing programs, we may not be able to swap phones to a different carrier until we pay off the term of the loan/lease. That said, it is certainly much easier in general for prepaid wireless customers to run for the hills when we have complaints.
If you haven't already read the discussion about
Cell Phone Problems
, feel free to jump over there now. This page is dedicated to sharing your cell phone complaints with other visitors to this site. It will be published as its own Web page where people can share their comments on your story. This is a great way for you to be heard, and for others to learn from your experiences. That way they can either go into a new wireless carrier better armed with a full understanding of the product and service, or determine that they should avoid that prepaid wireless carrier altogether.
While we definitely want to hear the gory details and understand your frustrations, and even anger(!), please keep it respectful and clean. As was discussed on the Cell Phone Problems page, clear, articulate, and detailed information always goes a long way to ultimately getting your issues resolved. And you can even point your prepaid provider to your posting on this site to help gain their attention. But if your language is found to be crude or inappropriate, it won't be posted, and comments will be deleted. Sorry, but this is the best way to ensure that this site is respected by visitors as an honest, and meaningful place to learn about people's trials and tribulations with prepaid wireless. Thank you in advance for sharing your thoughts and experiences; it is much appreciated!
Please share your experience by filling out the form below, or scroll down to the bottom of the page to read what other visitors have said!
Cell Phone Complaints!
Are you having issues with your cell phone or prepaid cell phone service? Tell us about it!
Read what others have shared!
Click on the links below to read what complaints other have had!

Call Center Customer Care
I've seen an increasing number of inquiries and general discussion about very poor call center customer care experiences in prepaid wireless, and I felt …