AT&T Buys Cricket & Saved Leap From Disaster!
On July 12, 2013, Cricket announced that AT&T agreed to buy Cricket Communications (the sole division of Leap Wireless) for $1.19 billion in cash, which translates to $15 per share. This was an 88% premium over its stock at the time, and includes taking over ownership of every aspect of the business, including its $2.8 billion in debt. For most, this came as a surprise. On March 13, 2014, the FCC and DOJ (Department Of Justice) approved the deal, and the rest is history. I keep this page here as it serves as an interesting piece of history in this industry!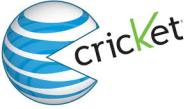 For nearly a decade prior to the acquisition there had be talks and rumors of MetroPCS and Cricket merging given their complimentary network coverage, and similar target demographics. However, following the 2013 acquisition of MetroPCS by T-Mobile, it was expected that T-Mobile would also ultimately make a play for Cricket. In addition, given that Sprint struck a 3G roaming agreement with Cricket in 2010, and ultimately an 4G LTE roaming agreement, coupled with the fact that Sprint had a strong interest in prepaid brands (both owned and MVNOs), Sprint acquiring Leap was also a more obvious buyer.
That said, this purchase was a wise move for AT&T as it had been struggling to achieve relevance in the rapidly growing prepaid market. Despite its own prepaid GoPhone brand having slightly more customers than Cricket at the time, its plans were largely uncompetitive. In fact, in May 2013, AT&T launched a new prepaid brand, Aio Wireless, which targeted the lower end of the market. Aio never really grew to anything significant, and arguably AT&T purchased Cricket before Aio could either thrive or die. Ultimately the Aio Wireless brand was killed, and all customers were converted to the Cricket program, though the Aio platform was selected over the legacy Cricket platform.
Cricket Bailout!
Truth be told that Cricket had been struggling to achieve profitability for years, despite being able to restructure following its October 2003 bankruptcy. Achieving and maintaining profitability in this competitive market as an independent carrier of Cricket's size was a challenge to say the least. Particularly with T-Mobile essentially converting its entire business to no contract, and the general consolidation within the industry, Cricket's survival required a merger or acquisition.
Spectrum Is Where The True Value Is!
Although AT&T was certainly in dire need of making a play in the prepaid space, let's not forget that Cricket's wireless spectrum is also extremely valuable. Spectrum is a limited resources that carriers require to build out network capacity in each market, and to ensure sufficient capacity to deliver not only quality voice service, but even more importantly, high speed data. AT&T's spectrum was complimentary to Cricket's spectrum, which meant that combining both assets provided tremendous value. Also keep in mind that spectrum is only available via auctions or buying and trading with other carriers. In other words, even if AT&T dismantled the entire Cricket business, the spectrum alone holds a lot of value. Obviously that's not what they ultimately did.
Conclusion
AT&T's acquisition of Cricket allowed it to accelerate its prepaid expansion, and can be seen as a wise decision. The new Cricket did struggle during the conversion process, and it still hasn't shown any kind of market dominance. However, it has provided AT&T with a much needed presence in the no contract market. It will be interesting to see how things evolve over the coming years as it continues to swap out senior leadership, and it has lost most of the legacy employees who really understood the prepaid market, technologies, and systems.
Home

›
AT&T Acquires Cricket Communications