Prepaid Wireless News!
Are you trying to keep up with prepaid wireless news? Prepaid wireless is a continually growing and truly exciting industry. At Prepaid-Wireless-Guide.com I try to provide you with in-depth information that isn't readily available anywhere else. All content is original, and created from first-hand experience working in the prepaid wireless industry for over a decade.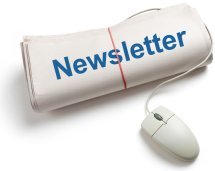 This section provides you with a quick glance at what's in the news so that you can easily keep informed. I believe in brief, to-the-point commentary so that you can move onto other tasks in your day. Each snippet includes a link to the original story should you be interested in more details.
Satellite PR News
The reality is that Verizon has been ignoring prepaid for the better part of a decade. However, now that all major postpaid carriers have virtually eliminated contracts in favor of doing away with device subsidies, the line between postpaid and prepaid has been materially blurred. Postpaid customers were considered more valuable, however, that simply is no longer the case. In addition, Verizon has openly stated that it feared that increasing the value of prepaid would cannibalize its postpaid customers.
What transpired, though, is that its competitors have been stealing customers who have found greater value elsewhere. In addition, the network advantage that Verizon has enjoyed for so long has largely evaporated at this point. Verizon has finally come around to understanding that it's better to cannibalize your own customers than lose them to competitors. Despite all of its failures, Sprint actually figured this out a decade ago ;-).
Android Headlines
Here's a perfect example that illustrates that Verizon is truly investing in prepaid. Opening and managing dedicated physical stores is a massive, non-trivial investment, and these will be dedicated to prepaid. To mitigate a lot of the headache, they will be taking the exclusive dealer route, in lieu of company owned stores. This is a smart move to get into this space, though does still represent an area of expertise in which Verizon is clearly lacking. Hopefully the selected dealers will "play nice", which is sometimes a wild card in the wild wild west of prepaid retailing.
Verizon Wireless
At $168, this smartphone is a fantastic deal with its 5" HD Super AMOLED display, 5MP rear camera, and 16GB of internal storage. It also doesn't have the annoying curved bezel like a lot of the higher end Samsung phones, which make it very difficult, if not impossible to find an appropriate glass screen protector. So what sets this apart from Samsung's flagship phones? You'll find a smaller battery, smaller screen (compare to the 5.1" Galaxy S7), lower camera resolution, slower processors, and less RAM. While that sounds like a lot, practically speaking, outside of obviously shorter battery life, you likely won't even notice. This is basically the higher end device from two years ago, now being sold as a mid-tier device. Definitely worth considering if, for some reason, you're a Verizon fan.
University Herald
Virgin Mobile is stating that removing phone subsidies will free up cash that they can subsequently put towards covering the cost of the service plan, which they can then offer for free. To be honest, I literally laughed out loud when I read this announcement. I don't know what their execs are smoking, but they should really share some with the rest of us! Seriously though, I could see them offering some basic service for free, with options to buy up, which would really be copying the business model of one of their MVNOs, FreedomPop. There's no way they're going to offer only free service plans; they need to deliver bottom line profit for a flailing Sprint mother ship!
Forbes
T-Mobile has done a spectacular job disrupting the market in recent years. You could even argue that they're responsible for the shift away from phone subsidies across all major carriers. An increase in their stock by 50% is quite impressive. In terms of a merger, whether it be with Sprint or a cable provider, or an acquisition by Google, I think that would overall be negative for the company and customers. T-Mobile needs to continue doing what they're doing to drive the industry forward. The real question really is can T-Mobile sustain their disruptive behavior without bleeding profits. I suspect that's the real reason behind their motivation to merge or to be acquired.
Phone Arena
So T-Mobile is taking a page out of the prepaid play book by eliminating all additional taxes and fees that postpaid customers see on a typical bill. This move further blurs the line between prepaid and postpaid, but also cuts deeply into T-Mobile's profits, as these fees still have to be paid by the company. Note, however, that this is currently only for customers who enroll in autopay.
They also announced that they will apply a $10 credit per line for customers who use 2GB or less of data each month. The reality is that this is really more about marketing that anything tangible. Customers will use the data they need to use. For customers who are on plans with more data than they need, they will get back money they would have seen had they switched to a lower plan. Some customers on the border of this limit will be more diligent about using WiFi to try to get the credit, however, for the most part it's like transferring marketing spend to this subset of customers.
Even more interesting is that T-Mobile is now signing a contract with customers that it will never increase the price of your plan (assuming you don't make any plan changes). I always ignore promotions, whether it's for wireless, cable, or Internet, as they typically last 12 months before the price increases dramatically. This lifetime promise is definitely a different approach, and is really a great way to further foster customer trust!
Zacks.com
U.S. Cellular is jumping on board with beefed up data plans. Its $45 plan now has 3GB vs. 2GB, its $60 plan moves up from 5GB to 6GB, and it launched a new $75 plan with 12GB. We're going to continue seeing increased data allowances as carriers continue competing, while delaying a move to unlimited high speed data as long as they possibly can.
ZDNet
Another carrier playing the data bundle game! The $40 plan moves up to 3GB from 2.5GB, the $60 plan increases from 10GB to 12GB, and the previous $50 plan that increased the data bundle from 5GB to 8GB moves from its trial to permanent. The only plan that actually got downgraded was their previous $25 1GB plan, which increased to $30. And they still have the $70 unlimited plan. If you're an existing customer, check your plan on your account, and call them if the change hasn't yet been automatically applied!
To get the news delivered directly to your inbox, and to keep up with what's new at Prepaid-Wireless-Guide.com, please subscribe to my monthly newsletter,
Prepaid Wireless Tracker
. Or view back issues at
Prepaid Wireless Tracker Back Issues
.
Home

›
Prepaid Wireless News