Prepaid Wireless News!
Are you trying to keep up with prepaid wireless news? Prepaid wireless is a continually growing and truly exciting industry. At Prepaid-Wireless-Guide.com I try to provide you with in-depth information that isn't readily available anywhere else. All content is original, and created from first-hand experience working in the prepaid wireless industry for over a decade.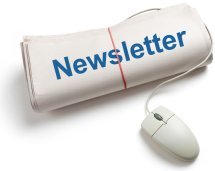 This section provides you with a quick glance at what's in the news so that you can easily keep informed. I believe in brief, to-the-point commentary so that you can move onto other tasks in your day. Each snippet includes a link to the original story should you be interested in more details.
MediaPost Communications
The gist of this article is that Verizon spent quite a bit of thought energy on a prepaid campaign targeting Millennials. What gave me a chuckle is how much time they must have put into this holiday commercial when their prepaid plans are so sub par compared to the competition. Consumers these days are far too smart to be swayed by such marketing ploys. They'll spend about 5 minutes online comparing prepaid plans, and quickly find that Verizon is near the bottom of the options. Looks like a disconnect between the marketing budget and the overall prepaid pricing strategy. That said, this past month was the first time Verizon actually made meaningful changes to its plans, so maybe this is indicative of a change in its prepaid strategy?
Kansas City Business Journal
A couple of months ago Sprint announced it was selling its Assurance Wireless Lifeline program to i-wireless to be combined with their Access Wireless Lifeline program. In an unexpected twist, Sprint announced it is now seeking to acquire 70% of i-wireless, which still involves merging the Access and Assurance brands. Access will continue to be run by the i-wireless founder.
In my opinion these are simply fancy accounting moves to offload liability while enhancing revenue. It appears as though the combined business will be run under the Access brand, which is a little surprising given the longevity of the Assurance brand. Or perhaps issues with the quality of its program, including customer service, is motivating them to reboot under the smaller Access brand.
Mobile World Live
There's no doubt that despite a poor execution of the migration of Cricket to the AT&T network following the acquisition, Cricket has been a strong contender in the prepaid market. So long as AT&T continues to allow Cricket to compete on price and features, and doesn't hold back the brand for a fear of losing postpaid customer, it should fair well in the long term. I'm not sure how important the move to 5G will be given that they're currently throttling prepaid data speeds. Despite the throttled speed being more than sufficient, there's clearly still a LOT of 4G speed to leverage.
Any discussion or marketing around 5G would be purely marketing propaganda in my opinion. Also, keep in mind that Cricket's latest president is pretty new to the market, as was its former one. So long as pricing and bundles remain competitive, they should be able to easily ride the wave of prepaid growth despite the general lack of senior executive leadership insights.
Market Realist
The interesting piece of this article is that Verizon has made significant improvements in the third quarter in terms of its prepaid subscribers. This caught my attention due to the fact that Verizon has basically been a deadbeat in the prepaid market for the past decade. In more recent years they have made small changes to their plans to stay relevant; not even to be competitive! The fact that they are gaining more prepaid subscribers is a testament to two factors (in my opinion).
First, prepaid continues to grow, while postpaid continues to decline (across all carriers), thus, this shift was inevitable. Second, there are some die hard Verizon fans who simply prefer to be with, or stay with the brand. Particularly Verizon postpaid customers who have come to the realization that signing a 2-year contract makes no sense. Many of these tend to stay with Verizon, as they are fearful of the vast prepaid world, or simply prefer the Verizon brand in general. It will be interesting to see how they perform over the next couple of quarters.
Verizon
After reading my note above about how Verizon is not competitive, which has been consistent for the past decade, they introduced two new plans that I can only describe as their first foray into being competitive! Not the leader in prepaid, but definitely valid, competitive offers with their new $50 and $70 plans, which include 5GB and 10GB, respectively. These also include mobile hotspot and data carryover. Note that the carryover amount is capped at 5GB and 10GB for these plans, which is still respectable; we can't expect them to allow an unlimited liability that would come with unlimited carryover.
Also, recall that Verizon currently has exclusive access to Google's Pixel smartphones, which I'm hearing are fantastic, and now also available on prepaid. For the first time in over a decade, I can say: "Good job Verizon!" THAT SAID, please compare these plan to other providers (ex. Cricket offers better overall value, though doesn't include data carryover) before making a decision.
MobileScout.com
To better compete with Apple's iMessenger app, Google and Sprint have partnered to launch RCS (Rich Communications Services), which is essentially the next generation of SMS. It allows the sharing of high resolution images, group chats, and read receipts, which has been lacking from standard Android messaging apps. Of course, there have always been third party messaging apps that provide some of these features, however, most standard users tend to stick with the build-in app. Of course this will become more relevant as it's rolled out to additional carriers, but they have to start somewhere!
Phone Arena
Verizon has eliminated its $15 and $30 plans, forcing smartphone customers to buy up to at least its $45 plan. Feature phone users can still access the $30 plan, which is a WiFi only plan. That plan never really made much sense for smartphones, particularly given our data-centric usage these days. It probably resulted in more complaints and confusion than it was worth. Needless to say, Verizon has been cleaning up its prepaid portfolio this past month!
Android Authority
Cricket now offers its $50 plan with 8GB instead of 5GB. You can also get it for $45/month by signing up for autopay, which is a discount that works on any plan. People are stating this is a limited time offer, however, I can't see any reference to that, nor an end date, on their website. I don't doubt, however, that they're trialing this plan, which is also an additional enticement for the holiday season. If you're considering Cricket, now is definitely a good time to consider them!
To get the news delivered directly to your inbox, and to keep up with what's new at Prepaid-Wireless-Guide.com, please subscribe to my monthly newsletter,
Prepaid Wireless Tracker
. Or view back issues at
Prepaid Wireless Tracker Back Issues
.
Home

›
Prepaid Wireless News