Prepaid Wireless News!
Are you trying to keep up with prepaid wireless news? Prepaid wireless is a continually growing and truly exciting industry. At Prepaid-Wireless-Guide.com I try to provide you with in-depth information that isn't readily available anywhere else. All content is original, and created from first-hand experience working in the prepaid wireless industry for over a decade.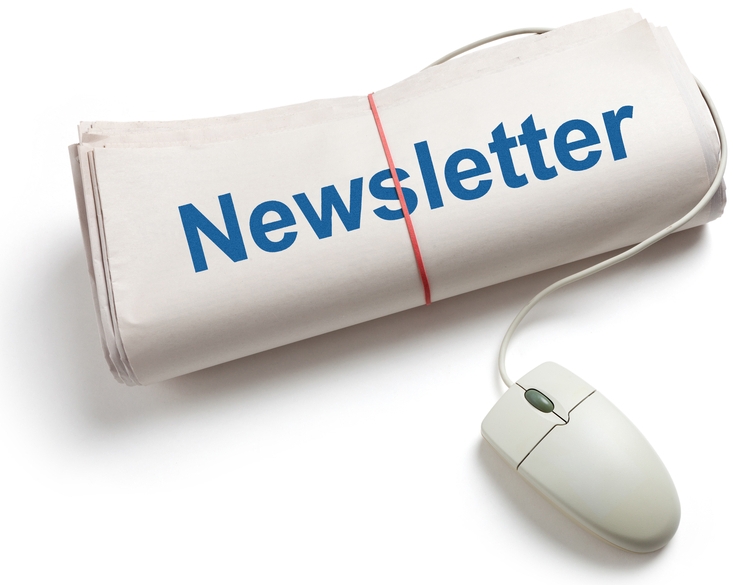 This section provides you with a quick glance at what's in the news so that you can easily keep informed. I believe in brief, to-the-point commentary so that you can move onto other tasks in your day. Each snippet includes a link to the original story should you be interested in more details.
2016 Showed Steady Prepaid Growth
Unlike previous years, we didn't see any hockey stick growth in the prepaid segment, nor any ground breaking offers. 2016 was really a year of steady growth across virtually every carrier. Even Verizon showed real moves in prepaid, which it had neglected for essentially the past decade. As carrier networks improved in both quality and efficiency, we saw increased competition with data bundles, though truly unlimited high speed plans remain a phenomenon of the past.
The expansion of family plans, including data sharing was popular, along with the introduction of data carryover as a means of "innovating" with data while avoiding unlimited offers. We also saw carriers move completely away from phony marketing of "unlimited" plans, which confused and infuriated customers when they learned that after their high speed allotment was depleted, they would get pathetic 2G (or even 1X) speeds. Lifeline programs also saw healthy activity, including Sprint's acquisition of Access Wireless.
Smartphone selection remained strong, and we definitely saw T-Mobile and Cricket dominate, while Sprint continued to struggle. It will be interesting to see how 2017 unfolds. I don't expect anything revolutionary, but rather increased pressure on price and data allotment competition. No doubt though, that there will be some great deals to be had for prepaid customers!
On December 1st, the Federal Communication Commission (FCC) approved the extension of the Lifeline program for low income households to broadband service. This includes both fixed home and mobile broadband. It's basically a $9.25 subsidy that can be applied to any broadband service or voice and data bundle. As a result, households taking advantage of Lifeline's wireless service will now have data access as well. With this change has come the expansion of smartphones in lieu of legacy feature phones. I dedicated a new page specifically on this topic, which you can find at the link above.
The Lane Report
This fee has been a long time in the making, and has been rolling out around the country. Initially prepaid wireless was basically ignored, even though postpaid wireless customers have long since had this fee added to their bill. These fees help to support the 911 network, so although no one likes fees, this is certainly for a good cause. This is a testament to the growth and importance of the prepaid market, which is now so large that states are hungry for this additional revenue.
Each reload will now cost you 93 cents additional, which is actually NOT trivial. Considering that I pay $1 every 90 days for my emergency backup prepaid phone, that's almost a 100% increase in cost. For the more typical plans, this still represents a non-trivial increase in cost for the lower priced plans. Note that this isn't the wireless carrier charging you this fee; it's the retailer selling you the prepaid topup. Unfortunately, with the success of prepaid comes these types of fiscal responsibilities.
T-Mobile Digits frees you from your phone & lets you use your phone from any device, including access to multiple phone numbers! It's like Google Hangouts on steroids, and far more versatile. I felt the topic was so intriguing that I wrote a dedicated page on the site to cover this topic; check it out for all the details!
USA TODAY
With the growth of no contract wireless came the increase in purchases of unlocked phones, which is said to now be up to 12%. That doesn't sound like a lot when compared to the rest of the world, however, for the U.S. this is a huge shift. Google offered the previous Nexus line, and now the Pixel, Amazon offers their ad-supported Blu line, and most iPhones and Android phones can be purchased at their no-contract price. Except for Amazon's phones, you'll pay a hefty price to liberate yourself from a contract. Though most carriers now also offer financing or leasing options.
I'm personally not a fan of financing/leasing, as this approach essentially locks you into a contract, which needs to be paid off before you can make a carrier switch. Regardless, if you can afford it, buying an unlocked phone gives you supreme flexibility, and I have no doubt is a trend that will continue to grow in the coming years.
For those still looking for a sweet deal may want to check out Cricket. Although they have limited supplies, and there are only a few days left, you can get a certified pre-owned HTC Desire 512 for $0.99, or the following smartphones if you switch carriers: LG Escape 3 ($19.99), Samsung Galaxy Amp 2 (FREE), Microsoft Lumina 650 (FREE). These are not top-of-the-line phones, however, are extremely respectable, particularly for the price. If you do select Cricket, don't forget to signup for autopay, which gets you $5 off every month.
To get the news delivered directly to your inbox, and to keep up with what's new at Prepaid-Wireless-Guide.com, please subscribe to my monthly newsletter,
Prepaid Wireless Tracker
. Or view back issues at
Prepaid Wireless Tracker Back Issues
.
Home

›
Prepaid Wireless News