Prepaid Wireless News!
Are you trying to keep up with prepaid wireless news? Prepaid wireless is a continually growing and truly exciting industry. At Prepaid-Wireless-Guide.com I try to provide you with in-depth information that isn't readily available anywhere else. All content is original, and created from first-hand experience working in the prepaid wireless industry for over a decade.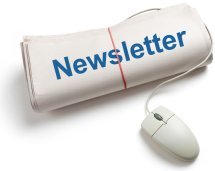 This section provides you with a quick glance at what's in the news so that you can easily keep informed. I believe in brief, to-the-point commentary so that you can move onto other tasks in your day. Each snippet includes a link to the original story should you be interested in more details.
Boost Mobile Launches ZTE Warp 7 Smartphone
eWeek
At $99 this smartphone has a 5.5" HD display, 1.2GHz quad-core processor, 2GB of RAM, 16GB of internal storage, and expandable microSD card storage. It also has 13MP and 5MP rear and front facing cameras, respectively. This is quite a powerful device for the price on a carrier that offers much more compelling plans when compared to Verizon. As always, it's great to see so many options for prepaid customers!

Verizon Launches Moto G4 Play Prepaid Smartphone
Tech Times
This new lower cost smartphone is going for $85, and has some excellent specifications. It's got a 5" HD display, 1.2GHz quad core processor, 2GB of RAM, 16GB of internal storage, as well as a microSD expansion slot. There's also 8MP and 5MP rear and front facing cameras, respectively. In addition, in has a water repellent nano-coating to help with spills and rain. These specs are actually quite impressive when compared to much higher priced Galaxy and iPhones from just a couple of years ago. For people seeking highly respectable performance for an extremely attractive price, this is definitely an option worth considering. Unfortunately, Verizon is known as one of the least competitive carriers in the prepaid market when it comes to plan pricing.

Boost Mobile Discontinues Free Phone Offer to Switchers
Android Headlines
Boost is no longer offering free smartphones for switchers, however, are still offering a $50 bill credit after two months of service. The reality is that history has shown that heavy phone subsidies, particularly those resulting in free phones, does not yield long term loyal customers. That's why contracts were so necessary in order to offer heavily discounted or free phones. That said, the cost of acquiring a new phone is typically the greatest barrier for customers when switching. Perhaps a carrier will trial offering a complete refund on a phone after a customer stays for 12 or 18 months; that could be well worth the investment! In the meantime, carriers are focusing largely on offering unlimited data plans, which have come full circle since the initial launch of unlimited prepaid plans.

Verizon Now Makes VoLTE Available for Prepaid Customers
Wireless Week
On Sept 25, Verizon prepaid customers have access to HD voice, which provides higher quality calls. Note that both callers must have HD voice capable devices. Video calling, 6-way conference calling, and voice over WiFi and LTE also come with HD voice. Keep in mind, however, that Verizon is generally the weakest prepaid offering in the market, so be sure to compare plans as always!

Cricket Now Sells the iPhone 7 and 7 Plus
GSMArena.com
So the rumor was true. As of last week, Cricket is selling the iPhone 7 and 7 plus in 32GB and 128GB version in either black or gold. The kicker is the pricing, which ranges from $650 to $870. It seems obvious that a financing option will be the preferred approach to get one of these devices!

FLOW Lend App Offers Micro Loans for Prepaid Customers
Go Jamaica (press release)
FLOW Lend is an app that allows prepaid customers to get short term loans to directly topup your prepaid wireless account. You have to make three consecutive on-time wireless payments before you become eligible to receive a loan. Loans must be repaid within 30 days, or your account will be deactivated, and the outstanding loan will be submitted to collections as bad debt. It's not clear to me how FLOW is connected to prepaid carriers to apply payments, sweep future topup funds to pay back the loan, or disconnect the account in the case of a failed re-payment. I'm also not clear on their business model; does the carrier pay them a fee for enabling their customer to continue using their phone? There are no user fees according to their app details. I'm in the process of contacting the company to learn more about these technical details.

That said, it could be a life saver for those who just need a bit of help getting through a month here and there. Though please be mindful that even a small amount of money that goes to collections can devastate your credit score, which will cost you hundreds on a car loan, or even tens of thousands on a home mortgage. Thus, proceed with caution, and consider forgoing your daily coffee for a week to fund your phone before getting into these types of micro loans.

Cricket Wireless Launches New Entry Level Plan
Android Community
Cricket has a new $30 price point for unlimited voice, text, and 1GB of high speed data. While this particular plan isn't any better than a myriad of other carriers, it does represent a new lower entry point for Cricket service, which is generally very competitive.

To get the news delivered directly to your inbox, and to keep up with what's new at Prepaid-Wireless-Guide.com, please subscribe to my monthly newsletter,
Prepaid Wireless Tracker
. Or view back issues at
Prepaid Wireless Tracker Back Issues
.
Home

›
Prepaid Wireless News