How To Choose The Best Smartphone!
Are you looking for the best smartphone out there? A lot of people are searching on this topic, however, it's really not an easy question to answer! What does it mean to be "the best" anyway? I think that you should be suspicious of anyone who tries to tell you that a particular smartphone is the best. The real question needs to be: "What is the best smartphone for you?" There are so many options out there, and a ton of variables that play into what makes a smartphone the best fit for your personal situation, just as there's no right answer regarding what's the best car.
Even if you're not interested in prepaid smartphones at all, the following discussion really applies to both postpaid wireless, as well as prepaid, no contract wireless smartphones; I hope you find it valuable!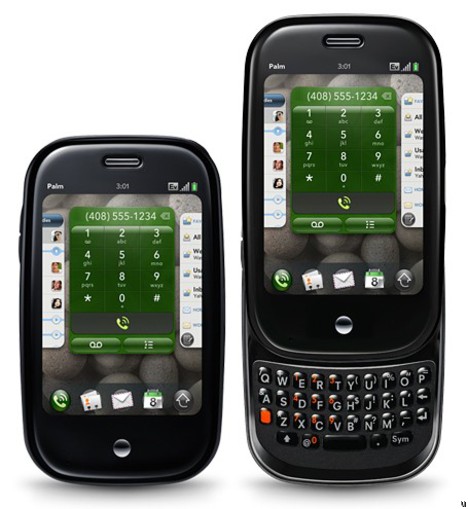 So how can you go about deciding what's the best smartphone for you? I think we can break it down into the following areas:
Form Factor
Form factor is about size and shape – How big or small do you want your smartphone to be? Smaller is convenient when it comes to putting it in your pocket and holding it in your hand, however, larger usually means a larger screen, which allows you to see more information at once, and makes for easier reading and Web browsing. However, note that a larger screen can make it harder to navigate the device with one hand, either requiring two hands for balance/support, or to make pinching/zooming easier without dropping the phone.
Keyboard

Virtual Keyboard
- Do you want a virtual keyboard, which means you usually will have a larger screen? Keep in mind that typing is usually harder (or at least harder to get used to!) than a physical keyboard, and when the keyboard is displayed, you lose a lot of screen real estate to display content. In other words, you get a larger screen, however, when inputting data, you usually end up with a smaller screen!
Physical Keyboard

– A physical keyboard can be much easier to use, and allow access to a lot of shortcuts when navigating around the phone. It can be in a monolith/candy bar style where the keyboard is under the screen and always accessible (like the traditional BlackBerry or legacy Palm Treo). These keyboards tend have keys that are a little more raised/shaped, making them easier to use than their sliding counterparts. Or it can slide out either horizontally or vertically. While most people see vertical sliding keyboards as being cramped, I actually find that horizontal keyboards have the keys too far apart, which tends to slow me down. But be careful of poorly designed vertical sliding keyboards, which can make it difficult to reach the top row if your fingers are such that the bottom portion of the phone's screen/body interferes with hitting the keys. Also keep in mind that there are very few vertical sliding keyboard smartphones on the market anyway. The Palm Pre picture here is is in fact now extinct! What type of keyboard you prefer is no doubt a very personal decision/preference.
Battery Life
While smartphones are great and wonderful machines, they suck up battery life while doing the amazing data intensive things that they can do! Many of the newest smartphones actually have processors that are faster than laptops that I used in the mid-90s! The challenge here is that most smartphones don't have a wide range of battery life considerations. In other words, they'll all pretty bad! Gone are the days where you can go weeks, or even days without charging your phone. In fact, I wouldn't suggest leaving for the weekend without a charger, and I personally don't leave the house without either a car charger or a USB or wall charger in my bag!
Unfortunately, you can't really judge the battery life by the size of the device, or even the size of the battery itself. A large phone can have so many other features packed into it (ex. front and rear facing cameras, flash, Bluetooth, WiFi, Radio, Gyroscope, Accelerometer, etc., that you can't assume any apparently extra space due to the size of the phone/screen means that it has a larger battery. And even if it does have a larger battery, all of these extra features may require the larger battery because it's sucking up even more power! You can read the battery specs that the carrier reports (ex. talk time and standby time), however, even that can be deceiving because there are so many variables in terms of what types of applications you're using, and cellular reception can also play a big role. I often look to third party manufacturers that sell higher capacity batteries that I can buy. Though they are typically fairly expensive, so keep that in mind as well as you decide what is the best smartphone for you.
The focus of this site is
Prepaid Wireless
, including many
Prepaid Wireless Internet
related topics, and of course
Prepaid Smartphones
. If you're interested in learning about what prepaid smartphones are currently available in the U.S. you can head over to the 3G
Smartphone Comparison
chart,
4G Phones
, or you can read more about
What is a Smartphone
. I hope you find the best smartphone for you!