4G Wireless Broadband - Find Prepaid 4G Plans!
While 4G wireless broadband first began to get attention in 2009 with the launch of Clear(wire), 2010 was the year where we really started to see 4G broadband services take off. Even though Sprint had the advantage of its controlling ownership of Clear, MetroPCS and Verizon were furiously working on launching their next generation 4G LTE broadband services.
Although Clear launched its prepaid Rover brand first (which they discontinued almost a year later), you could say that the first major prepaid wireless carrier to launch 4G was MetroPCS. Note, however, that MetroPCS didn't offer mobile broadband service, nor even 4G smartphones, but rather feature phones, stating that they were using this new technology for capacity/efficiency purposes more than for data speeds. In 2010, Verizon was next, though no carrier at the time offered nationwide 4G wireless service.
Building and launching next generation wireless technologies is always a difficult business case for carriers. The question often becomes one of whether or not there's an actual market need for increased speeds, and if so, will customers be willing to pay extra for it? Or even pay anything for it at all. The same argument was around for the first 1xRTT and EDGE first generation "high speed" network technologies. If you build it, will they [consumers] come? In fact, in 2010, live streaming video conferencing was probably the first real application that was truly worthy of 4G broadband data speeds, even though streaming video is certainly enhanced with these faster speeds. With Sprint offering a decent lineup of 4G smartphones and broadband modems, it was still questionable as to whether or not the extra $10 surcharge they were charging for 4G was worth it with limited coverage at that time.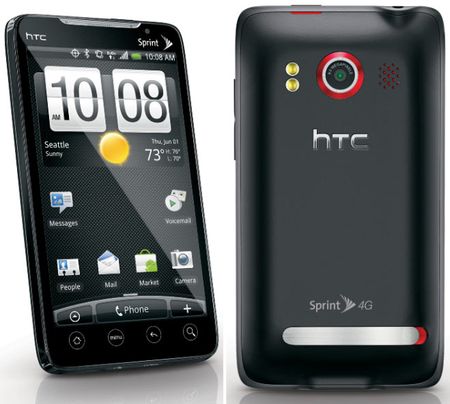 Needless to say, the industry still believed that the extra speed would translate into better services and more customers in the long run. And after all, so long as one carrier started offering it, customers would come to see it as a negative mark on carriers without 4G wireless when selecting or changing wireless providers. So off to the races the wireless carriers went! Below you will find links to more background on WiMAX (the father of 4G if you will) and prepaid/no contract 4G broadband plans. You can also explore LTE, which ultimately became the global standard for
4G Network
technology.
As is the spirit of this entire site, with the pace of the market, and the value now available, prepaid, no contract 4G wireless plans are highly recommended if you can afford the non-subsidized cost of the modem. And don't worry, the prices of these devices continues to come down as the quality continues to actually increase!
The following topics provide additional background, as well as details regarding what services are currently available!
Home

›
4G Wireless Broadband